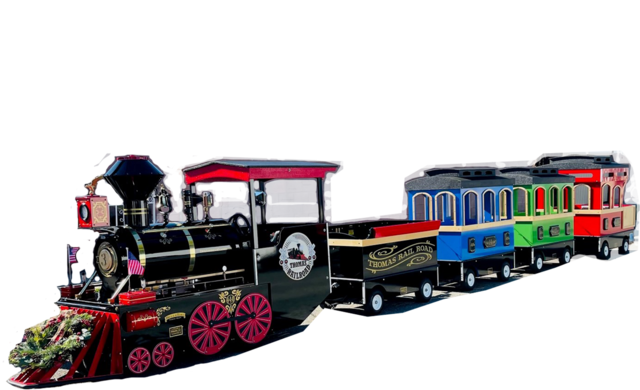 1 Day
2 hours

$900.00

Extra Hour


$200 per hour

Description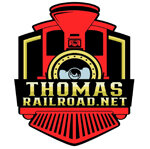 Click on logo to view Thomas Railroad Trackless Train's Instgram Page
We offer an All Electric state-of-the-Art , Trackless Train Rental for all kinds of special events from private birthday parties, school events, church festivals, city events, corporate gatherings, carnivals, non-profit, profit organizations and much more. Our electric trackless train is safe for us indoors or outdoors and can last up to 10 hours of continues used. It is very quiet and environmentally friendly as it does
not run on a gas powered engine. It is powered by Green Technology!Our train can fit between 16-24 rides of all ages from kids to adults. All riders under 40" must ride with a supervising adult. Our train is
also wheel chair accessible. Our last caboose is equipment with a wheel chair ramp. Our trackless train has speakers in each caboose which can play music, train horn, train sounds or make a pubic announcement. It also has LED lights and train bell and horn. Our trackless train also dispenses non-toxic, non-scented, safe, fog via a fog machine integrated in the engine of the train. How cool is that!We will arrive on site a minimum of 30 minutes prior to our scheduled start time so we can set up the train. Our train rental includes a railroad crossing sign. We will begin and end each ride at our train station. Ride length will depend on room available to operate the train and how many guests are in attendance. Rides normally average 6-10 minutes at private events but can be catered to your specific needs. The rental price includes 1 trained staff. The engineer will drive the trackless train and assist riders, with loading, unloading, height checks and crowd control. Extra Attendant available for large events to assist with crown control and loading/unloading of passengers for an extra fee. Delivery fee applies a checkout.
Includes: 1 attendant
SERVICE AREA
1-24 miles from 90723 - 2 hour minimum
25-39 miles from 90723 - 3 hour minimum
40-55 miles from 90723 - 4 hour minimum
REMINDERS
Parking - Our electric trackless train rental is delivered in truck towing a 24' enclosed trailer. We will need a dedicated safe parking spot that is at least 60' long to have enough room to load/unload the trackless train. Please have parking available on arrival so there is no delay in start times.
Riders must be 40" tall - Our electric trackless trains can are great for all ages, from 6 months to 99 years old. All riders under 40" tall must ride with a supervising adult. This trackless train rental will be a huge hit.
Safety Rules - All riders must remain seated with hands, heads and objects inside the ride while in motion. Do not stand up, or attempt to open the door until the ride has come to a complete stop. No barefoot riders allowed. No drinking, eating or smoking allowed on the electric trackless train rental.
Terrain - The electric trackless train can only be driven on flat hard surfaces such as cement, asphalt, concrete, turf, hardwood floors or pavement. We can not drive on grass, gravel, dirt, mud, or sand. We also can not drive on uneven ground, slopes, dips, hills, inclines, declines or over speed bumps.
WHY US?
All Electric Train - Our Trackless Train Rental is one of a kind, state-of-the art, All Electric Trackless Train! It is quite and can be operated both indoors or outdoors without releasing toxin fumes like gas powered trains. It is powered by Green Technology and can last up to 10 hours of continuous use.
Wheel Chair Accessible - Our trackless train rental can ride between 16-24 riders at once time from kids to adults. Our electric trackless train is truly a one of kind, our train is wheel chair accessible and has wheel chair access ramp on last caboose.
LED Lights, Music, Fog, PA System, Train Horn - -Green technology Electric, Indoor/outdoor accessibility, upto 26 passengers capacity per ride, ADA Access (Wheelchair), Fully insured, Full Sound System, LED Lightings, Real Vintage Whistle, Fake Smoke, Music with speakers in each caboose.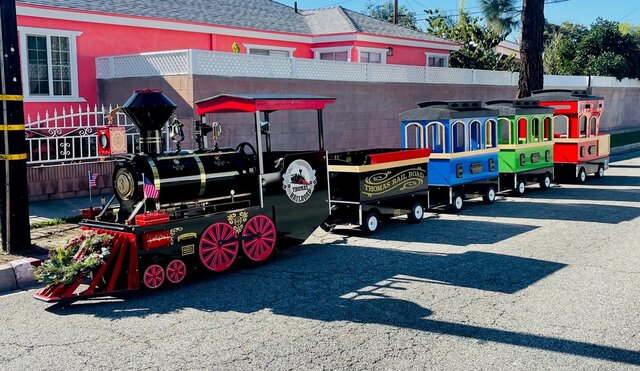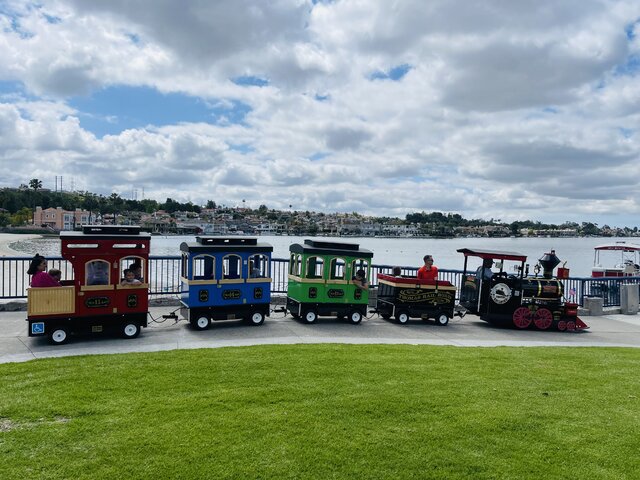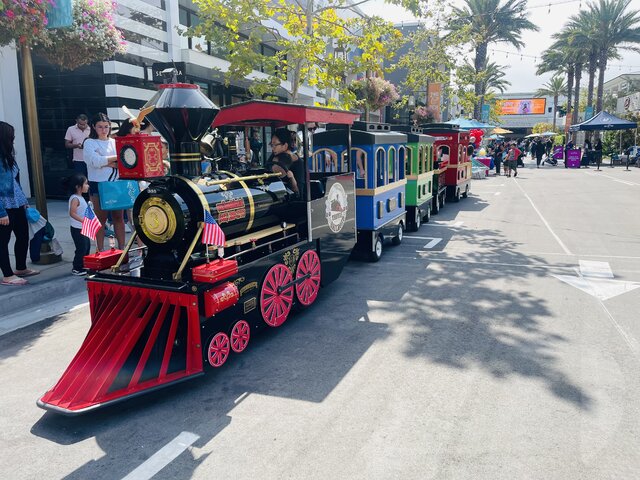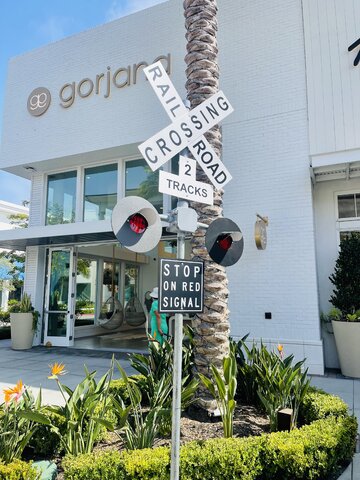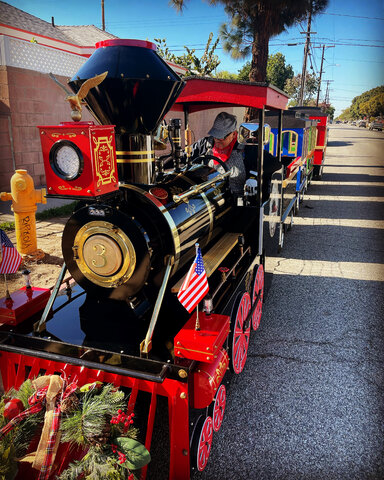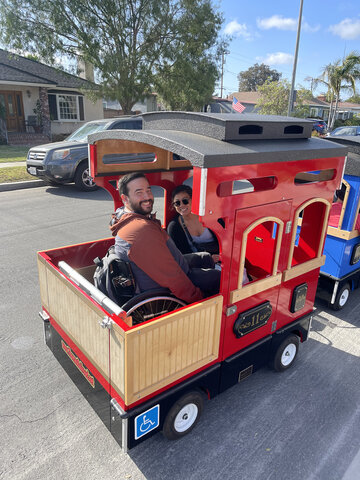 Holiday Train Decorations available for rentals in December