Soft Serve Ice Cream Machine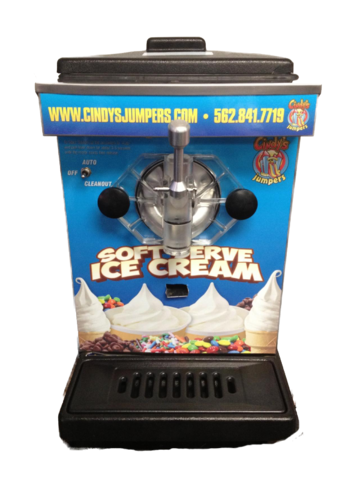 1 Day Rental
Up to 9 hours

$200.00

Cash Discount
COUPON CODE: cash5

Save 5% OFF

Description
Soft serve machine rental includes one bag of mix either vanilla or chocolate. Rental also black cart with black skirt. Customer just needs to provide a regular 120 volt household outlet that is wired to a 20amp breaker with no other electrical items running ont hat circuit. Customer is responsible for cehcking outlet prior to delivery and this machine must be used under a shadded area and NOT in direct sunlight. Initial freeze time is 45-60 minutes for the first batch to be frozen. Then after that, the machine can serve 1 cone per minute. Please note, this machine is designed for low output so it is ideal for small private parties and not for large continues use. If used more than 1 cone per mintue, the mix may start coming out watery just let it sit for a few mintues to refreeze.
Mixing Instructions for Soft Serve Mixes (vanilla or chocolate)
Fill Bucket with Cool Dirnking Water to the Two Gallon Line. Pour in One Bag of Soft Serve Mix and stir for 60 seconds with wisker. Then pour into soft serve machine. Refrigerate any remaining mix. Will yield 112 - 1/2 cup servings (4 oz servings). Repeat for additional servings.

Important Info
A 20amp dedicated outlet is required within 3 feet. If using an extension cord, the cord must be at least 12 guage (heavy duy). You can rent an extension cord form us for $7. Our heavdy duty extension cords are 50 feet long. Additional servings available for extra fee. Customer must provide their own required drinking water per mix, desired toppings and cones/cups/spoons. Please note, U.S. FDA Requires Product Temperature to Reduce to 41ºF Within Four Hours and Remain at or Below 41°F. No cones provided for frozen yogurt. Rental also inlcudes one mixing bucket and wisker required for mixing product.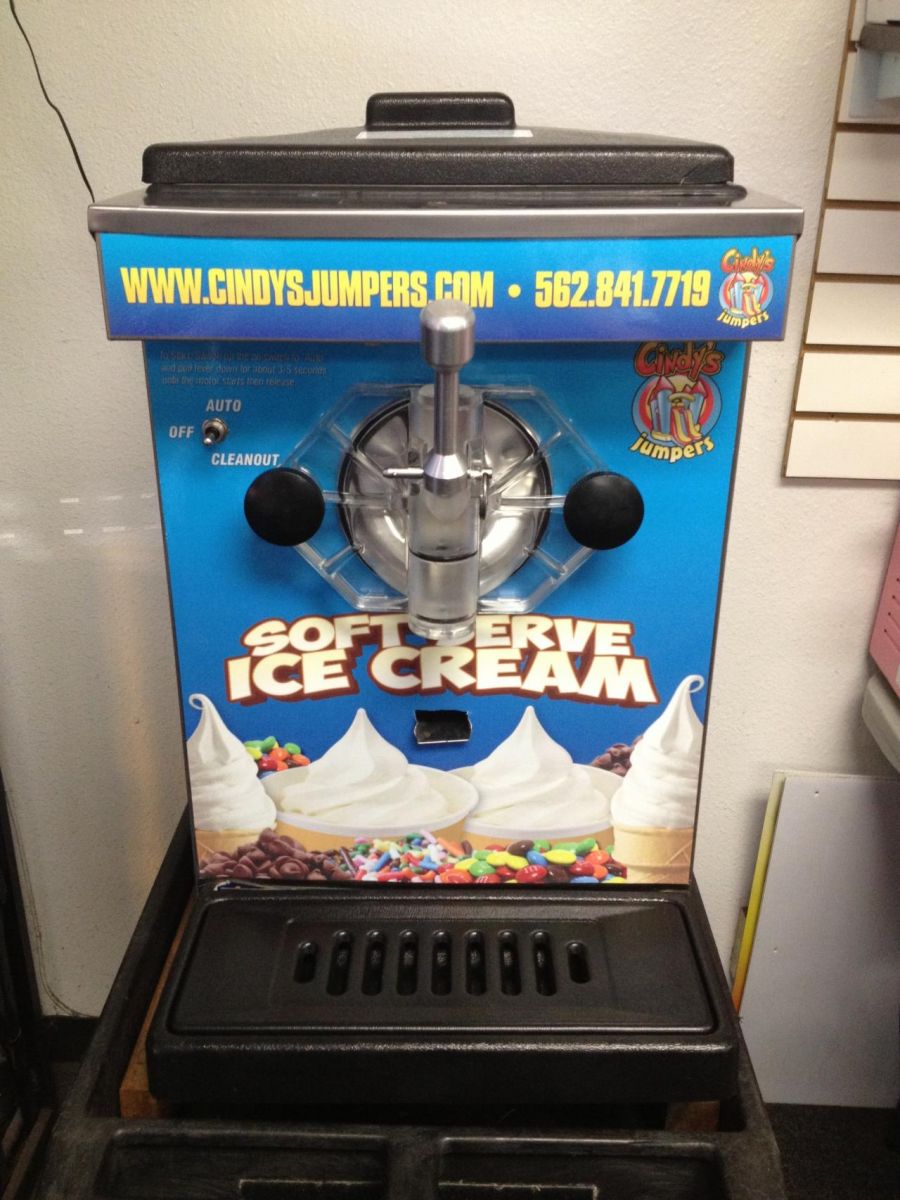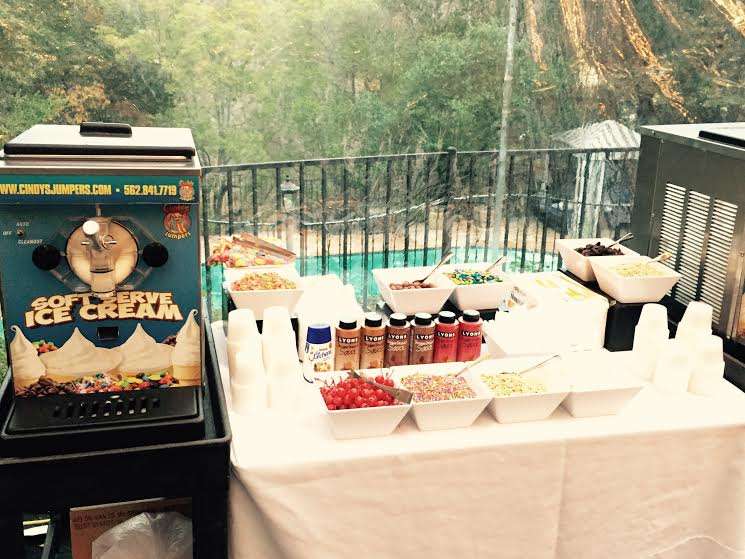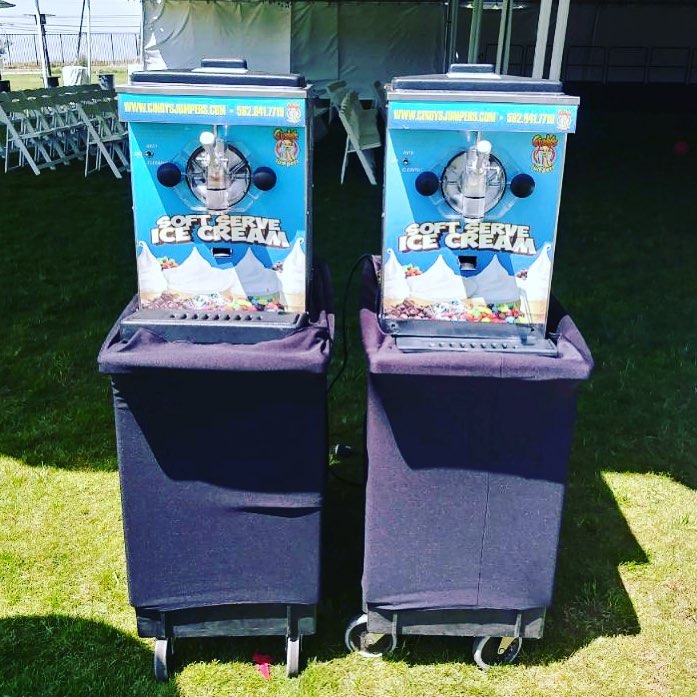 Watch Video