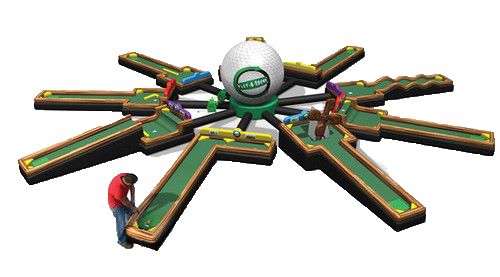 Play-A-Round 9-Hole Inflatable Mini Golf Game 38'x38'
Our NEW 9-Hole Mini Golf game is great for all ages.
It features 9 holes of varying designs and levels of difficulty. Hole 9 also has a motorized inflatable windmill.
Unlike other inflatable mini golf courses, this inflatable is designed for patrons to walk around the putting surface, preventing their movements from disturbing the ball. Since the surface is inflated and the surface has artificial turf, simply turning on the blower results in a smooth playing surface. Rental includes golf balls and putts.
Electrical Outlets Required: 2
Space Required: 40' x 40' x 10'
Actual Size of Unit: 38' wide x 38' long x 8' high
Capacity: up to 18 players at one time
Adult Supervision Required: Yes, 2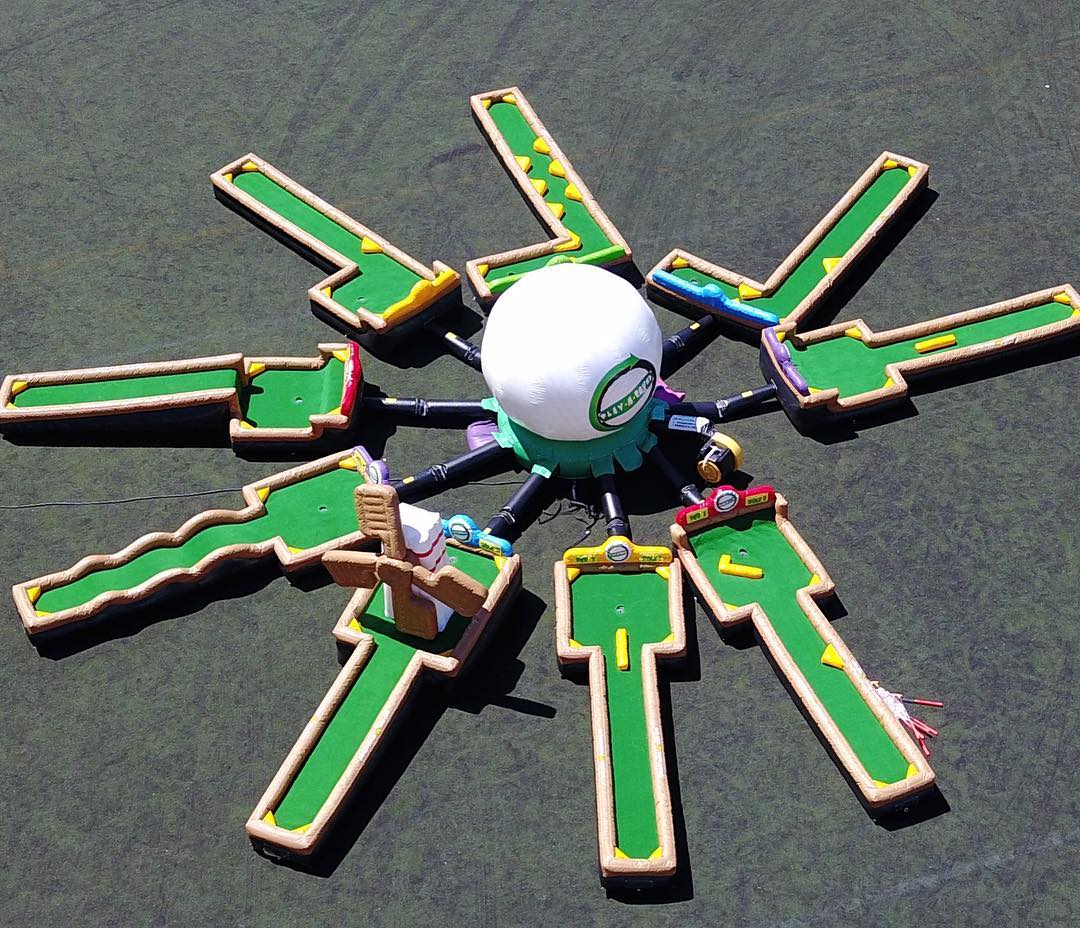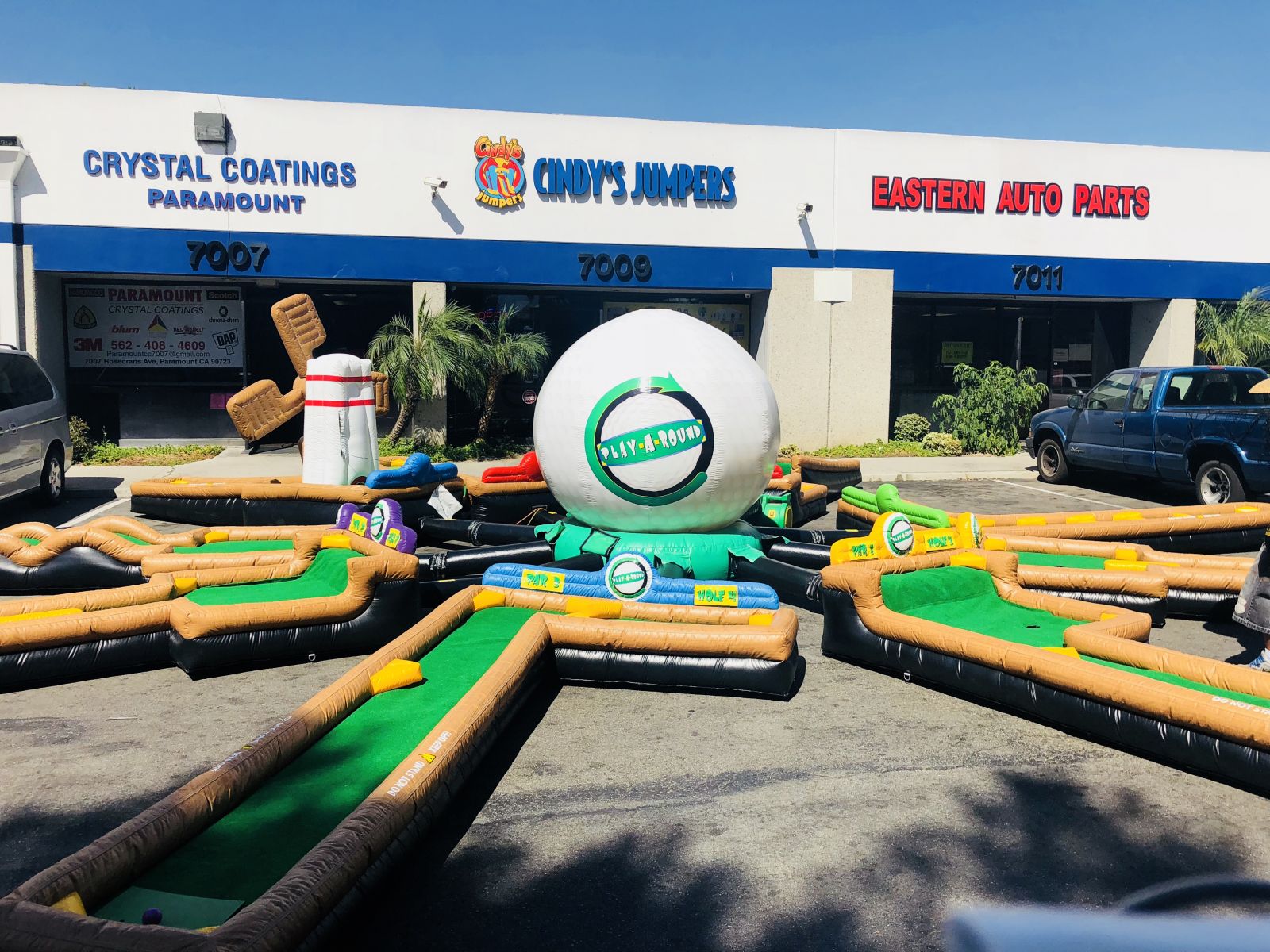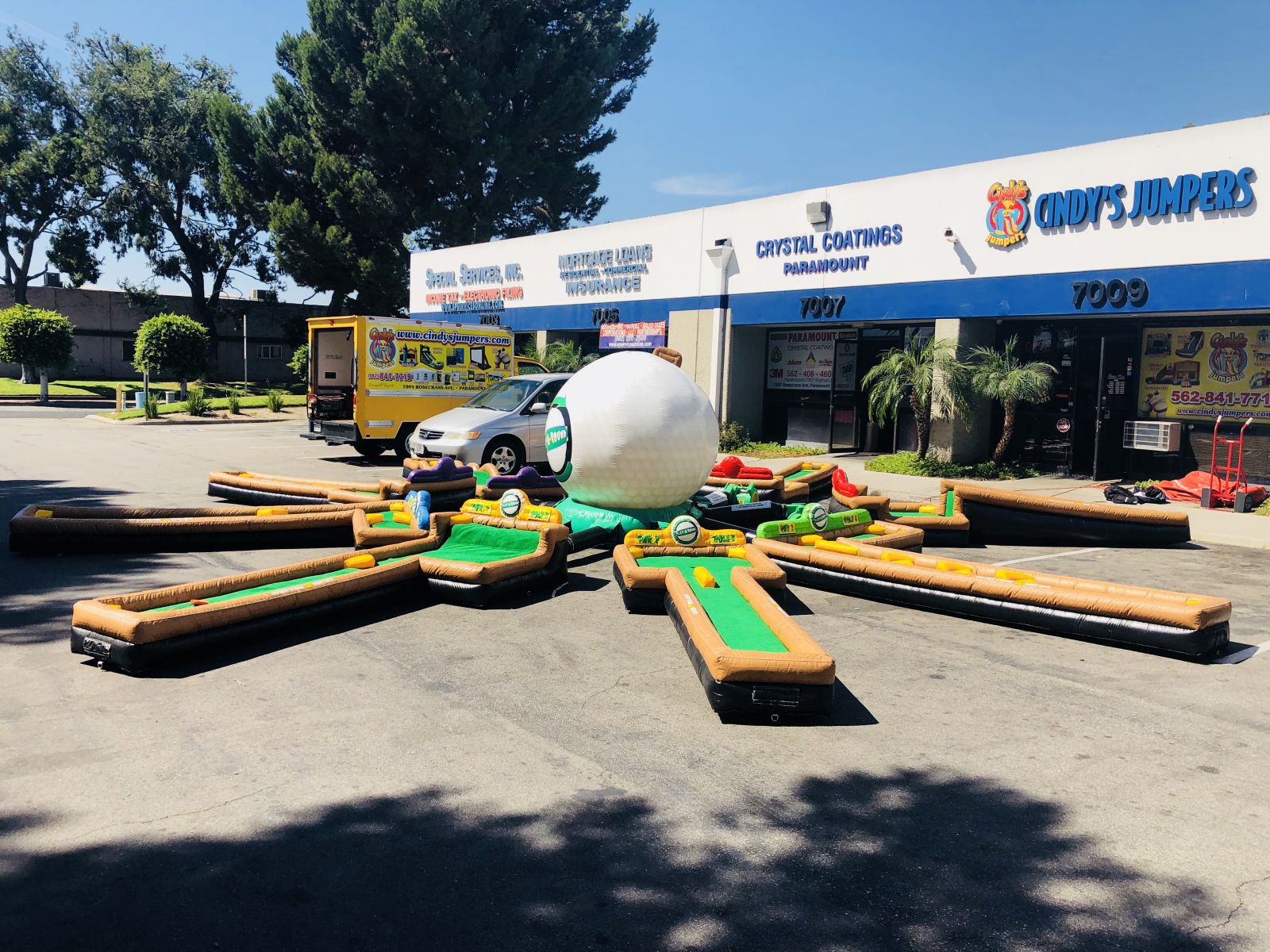 Watch Video