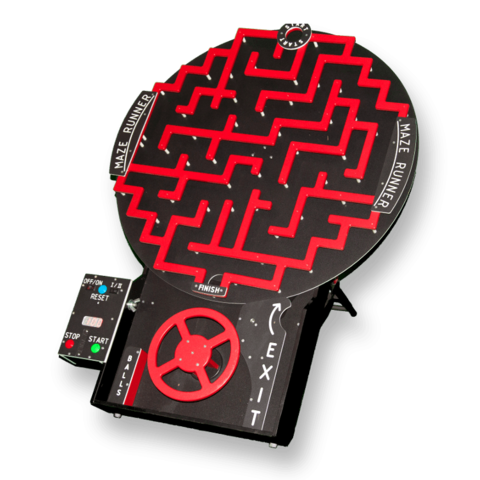 1 Day Rental
Up to 8 hours

$175.00

9-12 Hour Rental


20% More

Description

You'll drive yourself crazy with this one! Maze Runner challenges both 
your patience and your skills. The object of the game is to guide the ball 
from start to finish, but to do this you must turn the wheel at the bottom 
and spin the maze. There is a timmer set to 100 seconds, can you get 
the ball out of the maze before time runs out? This Maze Runner Carnival 
Game can be set up on a table or on the floor for smaller childer as they 
play sitting down. Requires no electricity. Game comes with a 9v battery 
to run the timmer only. 

SPECIFICATIONS  
Comes with 3 yellow balls 
Dimensions 53 x 38.5 x 8 in.  
Weight 54 lbs.