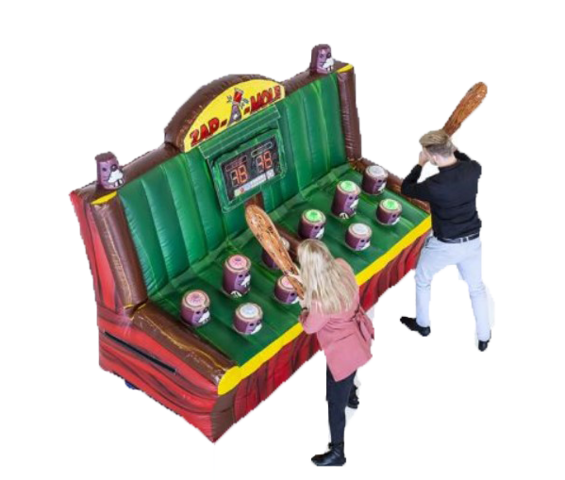 IPS Zap-A-Mole Game 5'x9'
Zap-A-Mole is an fun inflatble game for all ages. Zap the moles whey they light up. This is a 2 player game, and who ever zaps the most moles in 60 seconds wins. This game comes with an electronic scoring system.
One electrical outet within 50 feet is required for the inflatable arena.
Electrical Outlets Required: 1
Space Required: 9' x 13' x 9'
Actual Size of Unit: 5' wide x 9' long x 7' high
Capacity: 2 players
Adult Supervision Required: Yes, 1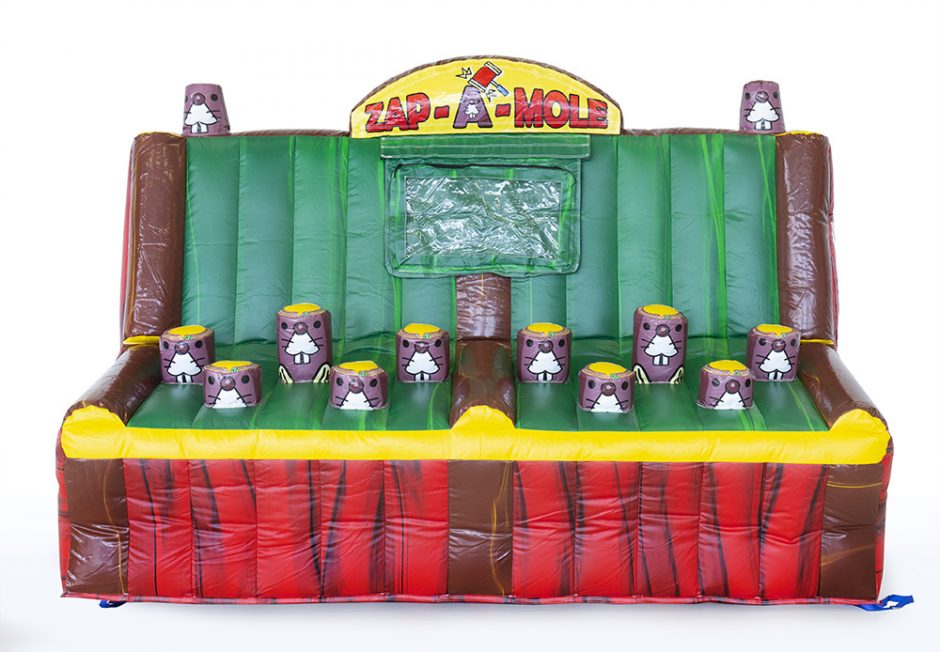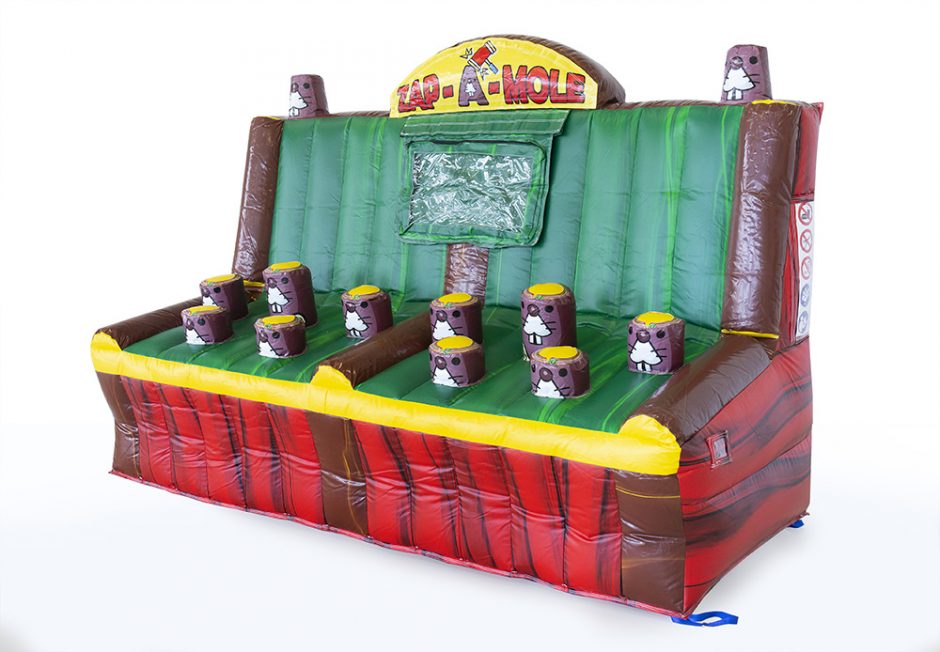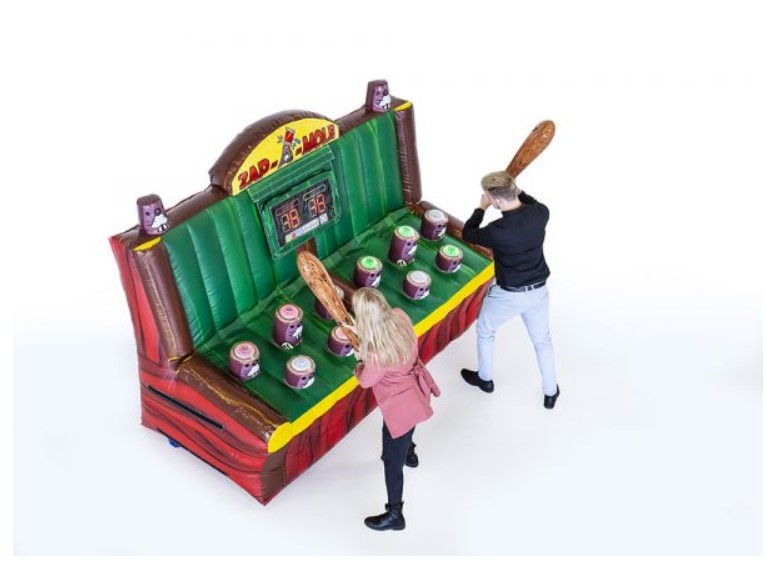 Watch Video