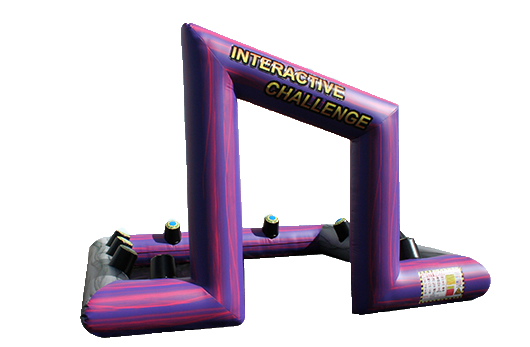 IPS Interactive Challenge Game 15'x15'
The Interactive Challenge is an Inflatable Game that will be a hit at any event or party. Interactive Challenge is a modern day version of Whack a Mole with lights, sound, and an LED scoreboard.
Ten light pods are all around the arena. When two players enter to play the pods are programmed to randomly change colors. This game is completly wireless and can be used indoors or outdoors. One electrical outet within 50 feet is required for the inflatable arena.

There are three games to choose from in the Interactive Challenge:
The Light Hunter - The spots randomly change color between red and green. As the game progresses, more and more spots are turned on. Get as many points as you can by hunting down spots in your own color.
Steal the Light - One red and one green spot light up at random. If you touch a spot, both spots go out. Make sure you are always the first and get the most points.
Back to Base - All lights flash red. Select the red base spot. All lights flash green. Select the green base spot. The base to which you always have to return is now set.
Game has 10 interactive themes. A theme is a combination of light, music, and sound. When a spot is touched, a sound specific to the theme is hears. Themes are Jungle, Princess, under the sea, pirate, western, farm, and more.
Interactive Challenge Game Light is wirless and does not need any electricity. Only electrical outlet required is for blower for inflatable arena. This game can be played both indoors or outdoors.
Electrical Outlets Required: 1
Space Required: 18' x 18' x 11'
Actual Size of Unit: 15' wide x 15' long x 9' high
Capacity: 2 players
Adult Supervision Required: Yes, 1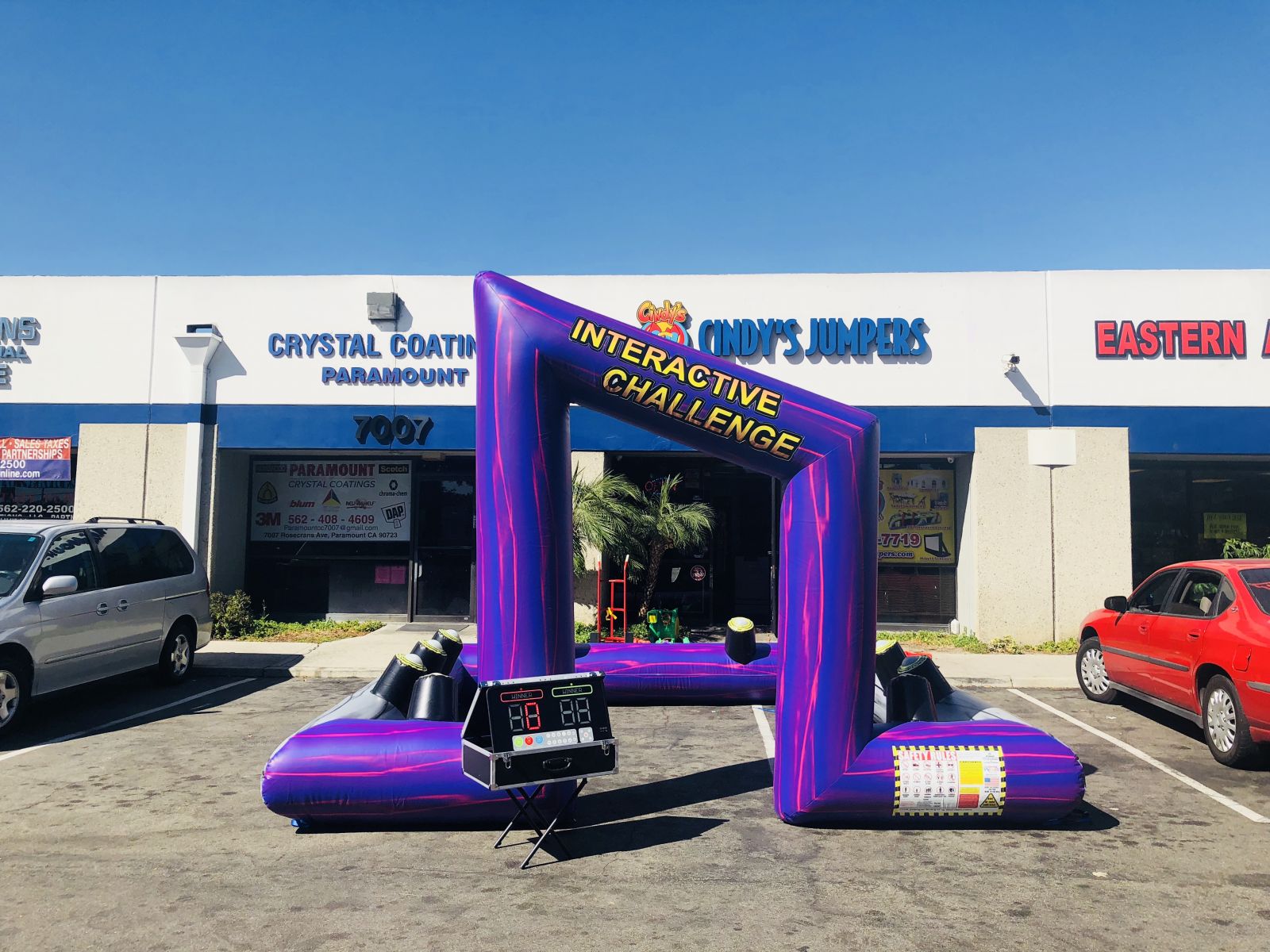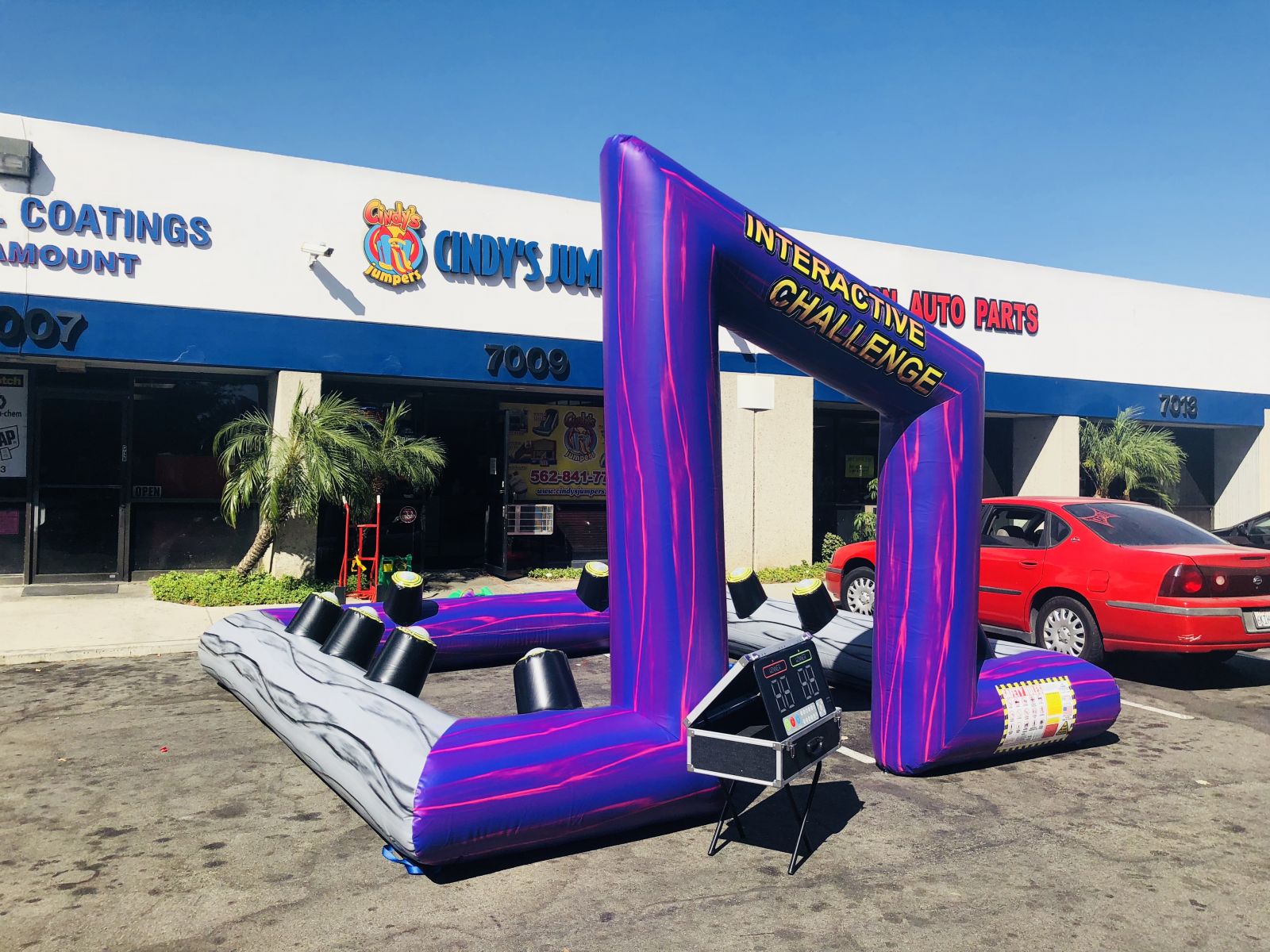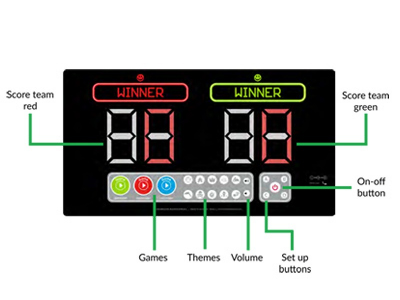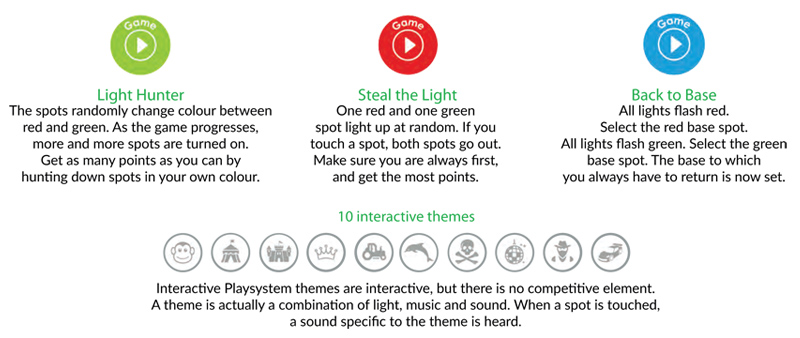 Watch Video