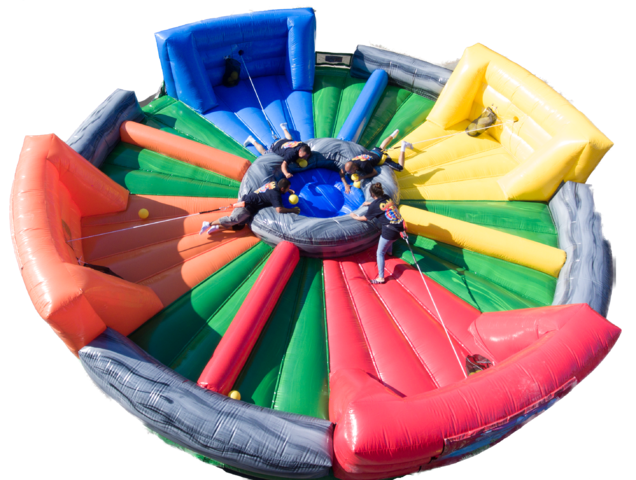 Hungry Hippo Chow Down Game 30'x30'
The players are hippos and they are hungry! In this 4 player interactive game, players are attached to the wall by a bungee harness. They must all race to the ball pit in the center to retrieve as many balls as they can before returning to their starting position and placing the balls in their bag. After all the balls have been collected, the player with the most balls wins! The Hippo Chow Down inflatable game will definitely keep your guests laughing and entertained for hours!
Each harness is attached to the inflatable wall with a bungee. If you have younger or weaker players who can not reach the center ball pit, the bungee comes with an 18" extension that provides some extra slack. If for some reason the player cannot wear the harness, you can always play without it! This would be a great way to include smaller children. Game includes 25 - 5" balls. All rentals are for 9 hours max per day.
Electrical Outlets Required: 2
Space Required: 33' x 33' x 10'
Actual Size of Unit: 30' wide x 30' long x 7' high
Capacity: 4 players at one time (minimum player height is 42", max player weight is 250lbs)
Adult Supervision Required: Yes, 1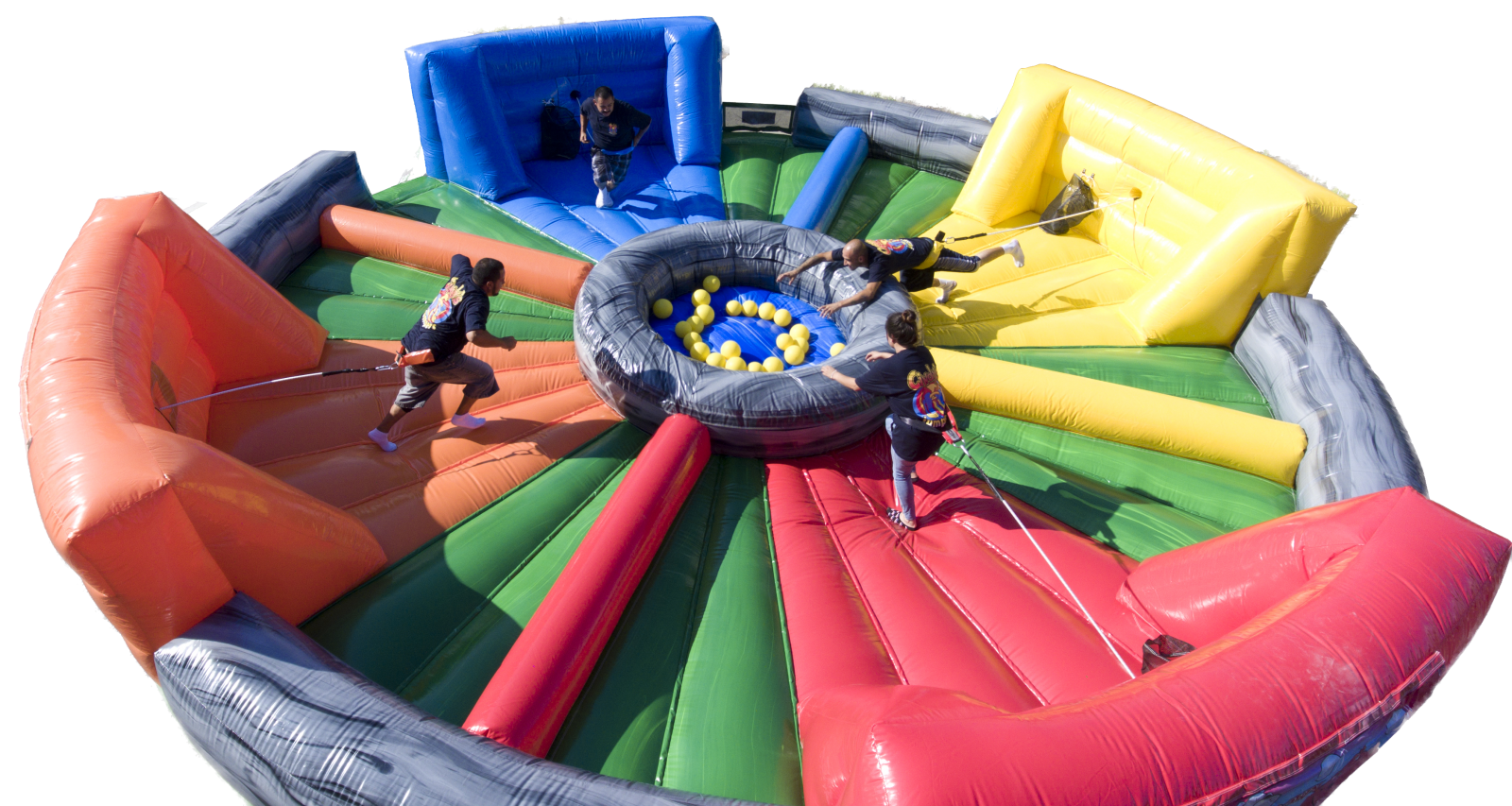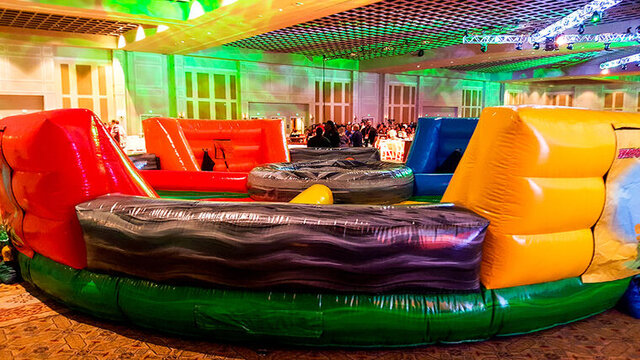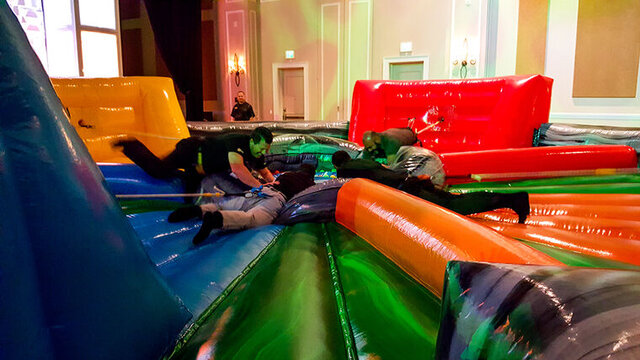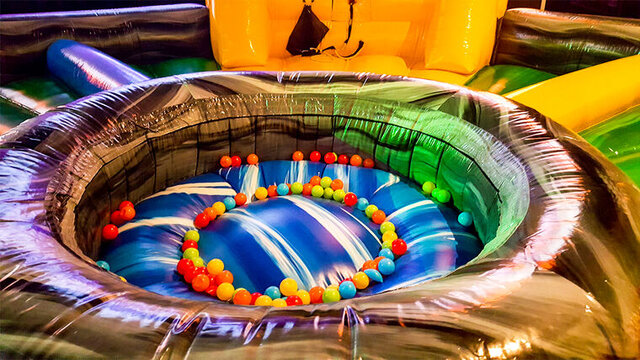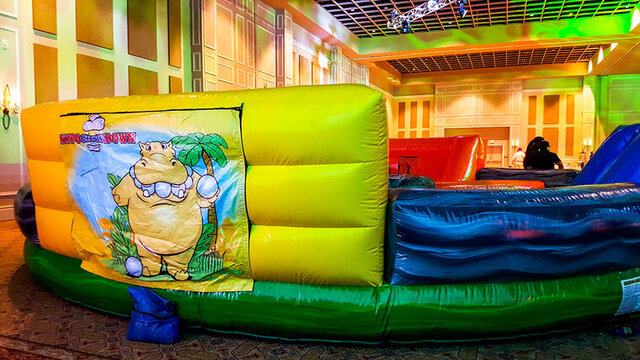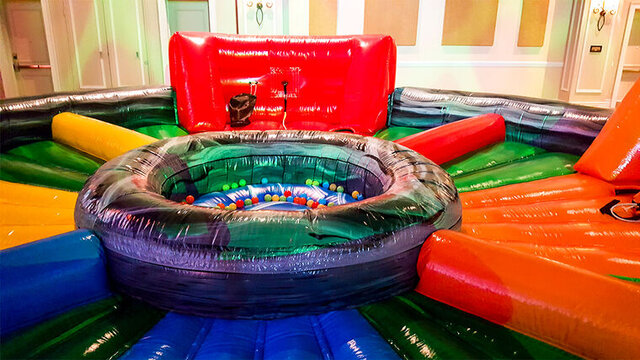 See the Video