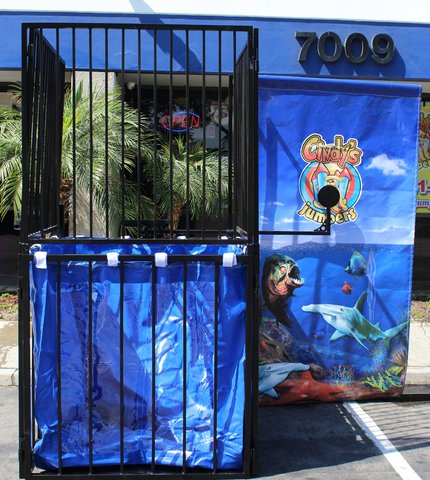 Dunk Tank 4'x8'
Dunk Tank rental holds 200 gallons of water and has large clear viewing window in the front to view person being dunk. Great for schools, churches and fund raisers. Minimum height to get dunk is 48" tall, and no more than the max weight limit of 250lbs. Dunk tank can take up to 1 hour to fill up depending on water pressure. We do not provide the water. Please select a set up area near a water source. Rental includes 3 softballs. All rentals are 9 hours max per day.
CUSTOMER NEEDS TO PROVIDE A WATER SOURCE TO FILL UP THE DUNK TANK.
PLEASE BE ADVISED THE WATER WILL BE UNLOADED AT THE SAME LOCATION WHERE IT WILL BE SETUP.
Don't have a water hose? We rent 50' water hoses for $15 each.
Electrical Outlets Required: none
Space Required: 10' x 6' x 8'
Actual Size of Unit: 8' wide x 4' long x 8' high
Capacity: 1, taller than 48" and no more than 250lbs in weight
Adult Supervision Required: Yes, 1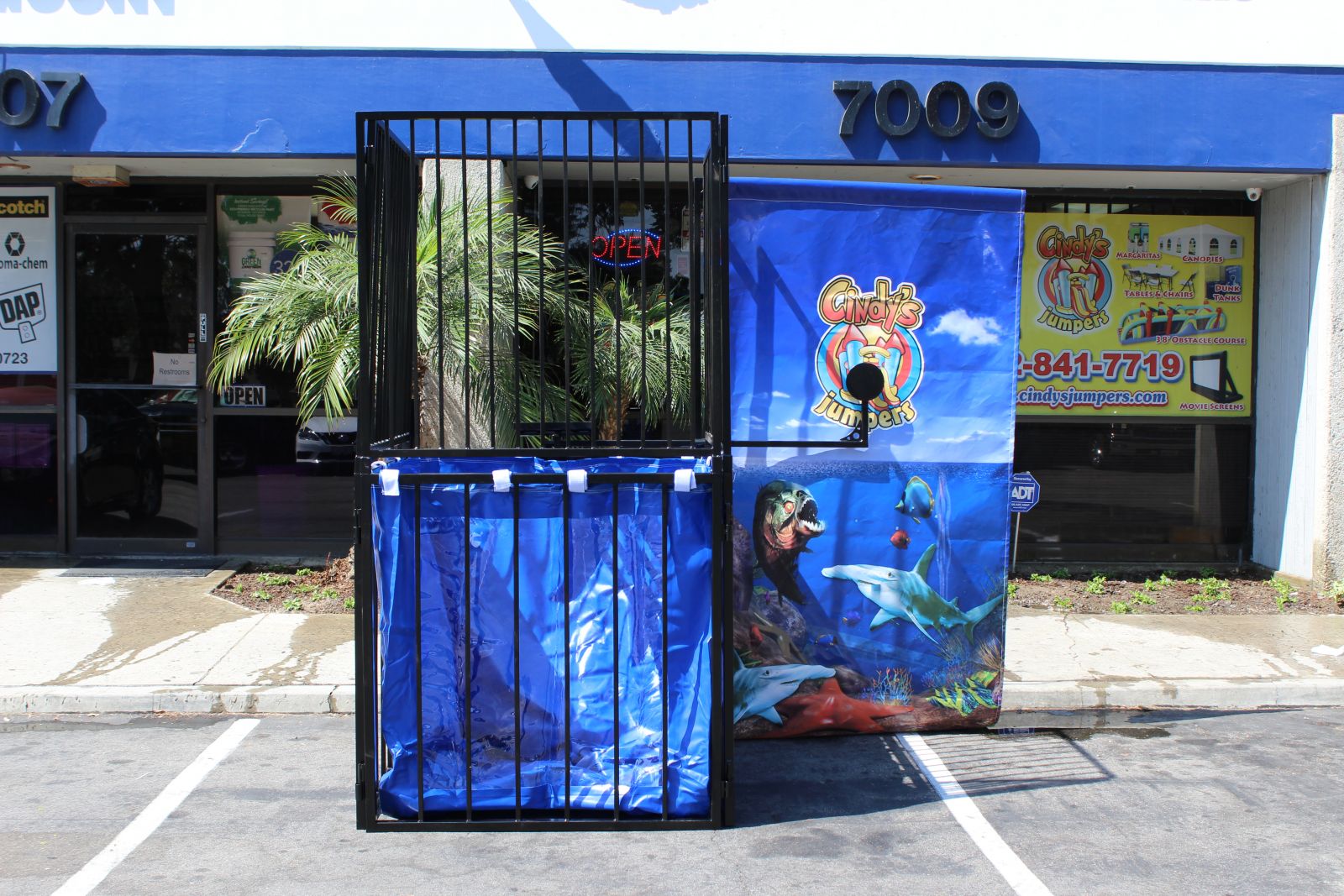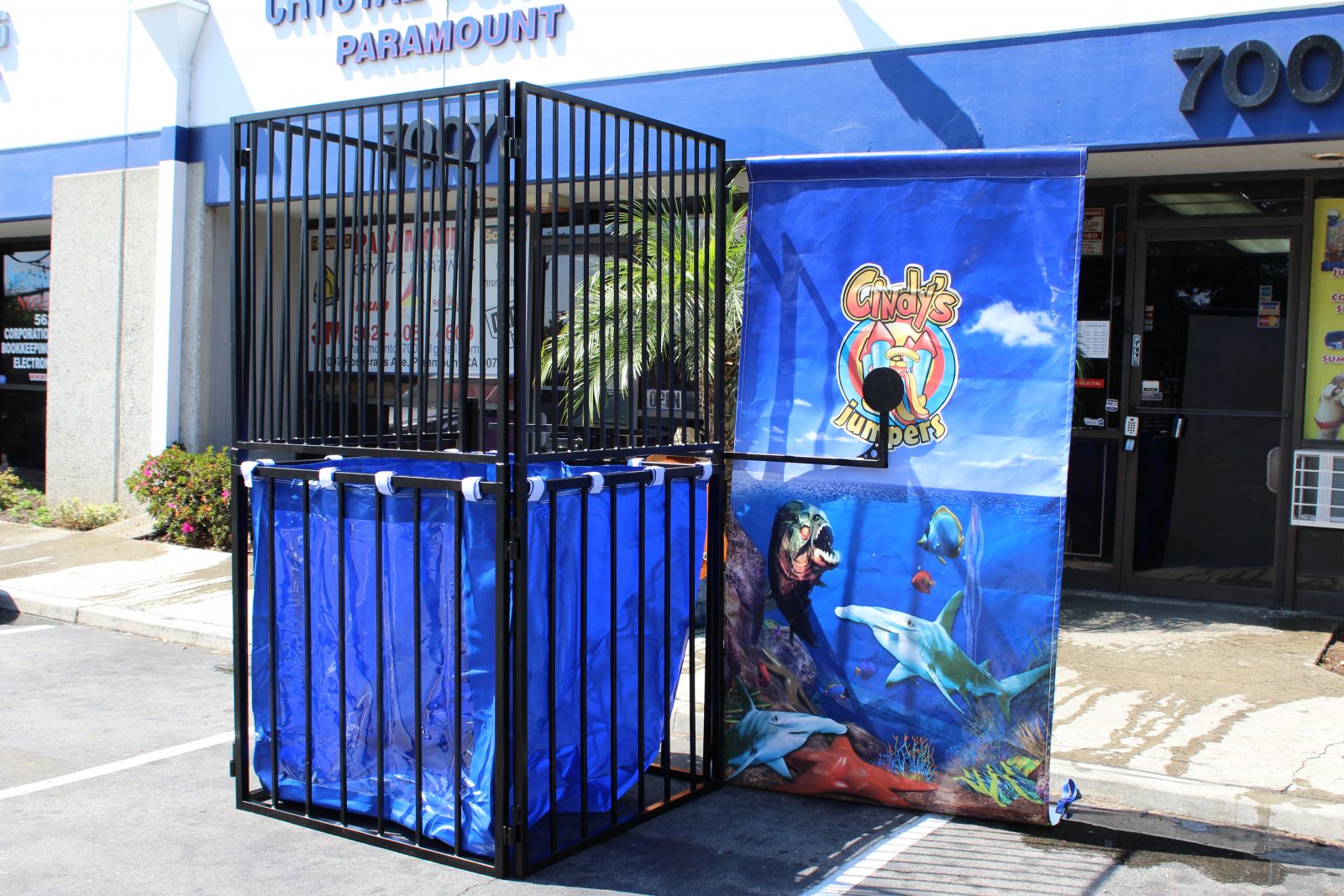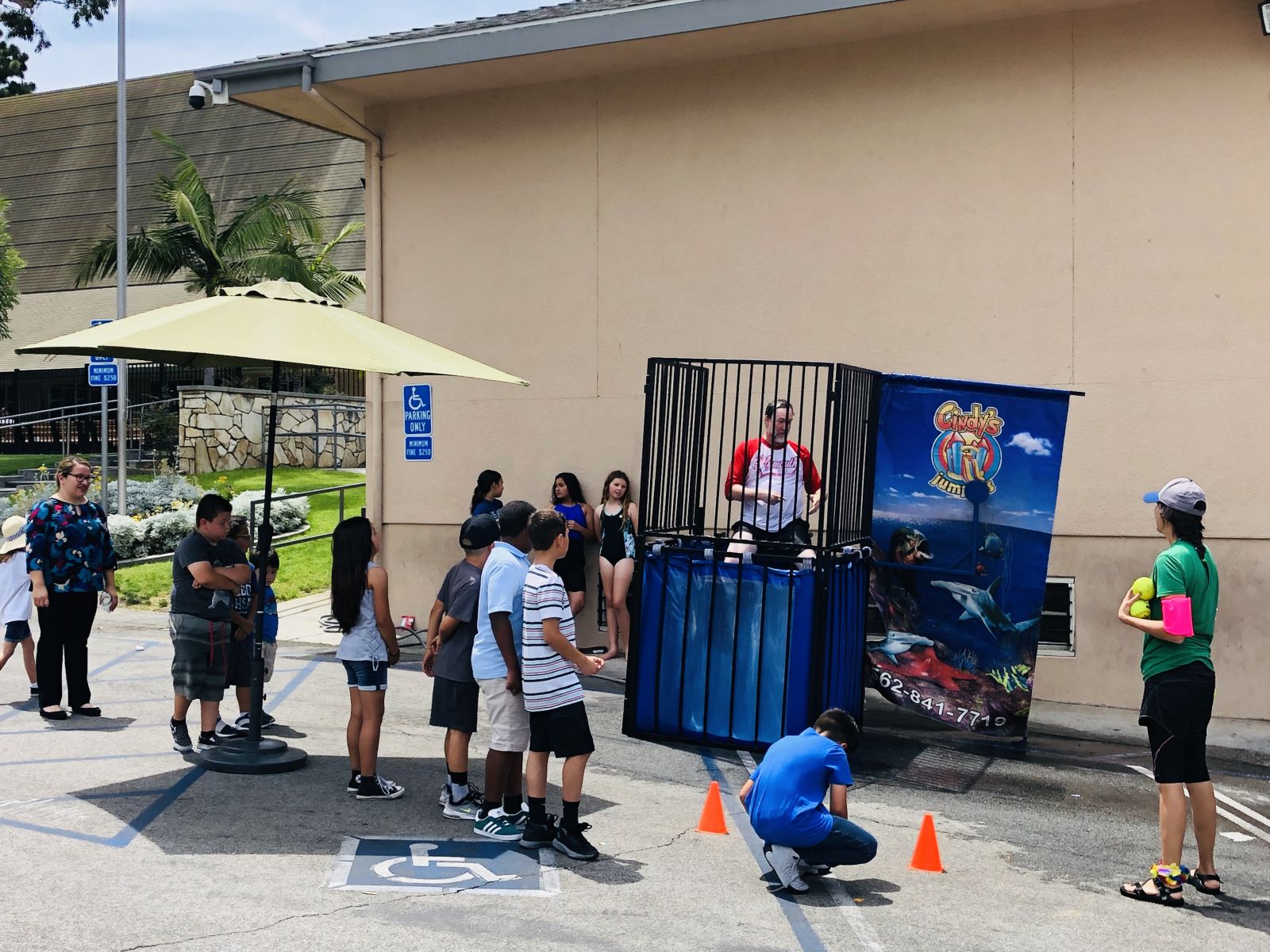 Watch Video