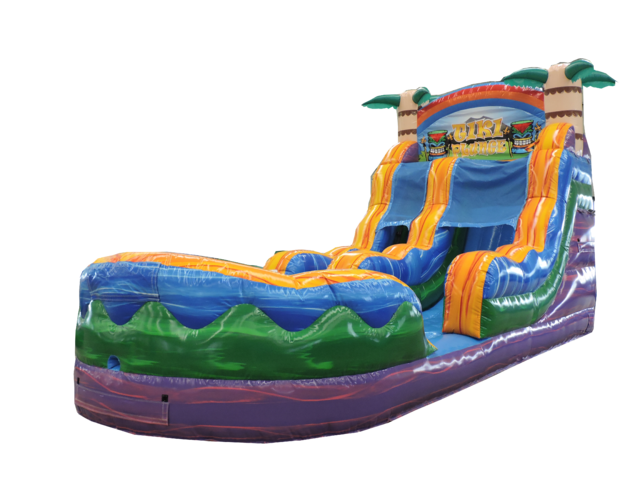 17' Tiki Plunge Water Slide 502 13'x30'
Our tiki plunge water slide is great for all ages. This water slide is recommended for kids 5 years old and older to adults. Requires a water source/hose. It has a wet splash landing instead of pool at the end for a soft landing. All rentals are 9 hours max per day.
Don't have a water hose? We rent 50' water hoses for $10 each.
Electrical Outlets Required: 1
Space Required: 16' x 33' x 20'
Actual Size of Unit: 13' wide x 30' long x 18' high
Capacity: 4-5 kids
Adult Supervision Required: Yes, 2