12' Surf Wave Water Slide W521 10'x20'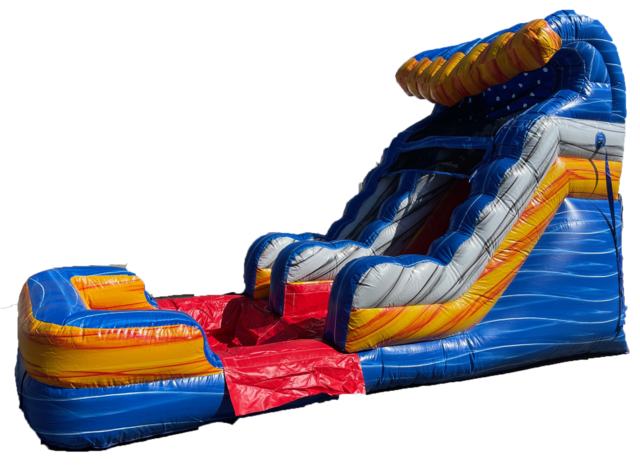 1 Day Rental
Up to 9 hours

$325.00

Cash Discount
COUPON CODE: cash5

Save 5% OFF

Description
Our 12' Blue Surf Wave themed water slide is great to cool down during summer hot days. This water slide is recommended for kids 5-12 years old. Requires a water source/hose. It has a pool at the end. All rentals are 9 hours max per day.
This water slide includes a foam mat (4'x8'x2") with the rental that is required to placed at the bottom of the pool for safety.
Don't have a water hose? We rent 50' water hoses for $15 each.
Electrical Outlets Required: 1
Space Required: 13' x 24' x 16'
Actual Size of Unit: 10' wide x 20' long x 12' high
Capacity: 4-5 kids
Adult Supervision Required: Yes, 2